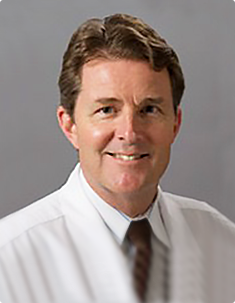 Jeffrey L Dobyns, MD
Orthopaedic Surgery
Dr. Dobyns practice expertise includes:
Anterior approach Total Hip Replacement
Total Knee Replacement
Sport Medicine
ACL Reconstruction
Arthroscopic Surgery
Children's and Adult Fractures
He likes to spend time with patients and will attempt non-operative treatment whenever possible.
Dr. Dobyns graduated from medical school at U.C. Irvine, where he earned AOA Medical Society Honors. His Orthopedic Surgery residency training was completed at Harbor-UCLA Medical center in Los Angeles.
Dr. Dobyns is Board Certified with the American Board of Orthopedic Surgery. As a member of the CHOC Hospital and St. Joseph Hospital medical staffs, he is active in hospital, emergency, and outpatient care. He is Director of the CHOC Fracture/Trauma clinic, and has been past Chairman of the St. Joseph Orthopedic department.