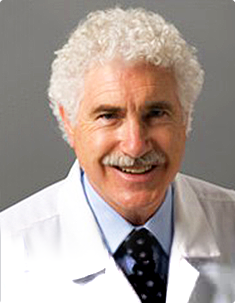 Carl R Weinert, MD
Pediatric Orthopaedics
Dr. Weinert completed his undergraduate, medical, and orthopaedic education at the University of Pittsburgh. In 1979, he established the first pediatric orthopaedic practice in Orange County. As a Clinical Professor of Orthopaedic Surgery at UCI, he has trained hundreds of orthopaedic and pediatric residents, medical students, nurses, physical therapists, and pre-med college students. He is a member of the Pediatric Orthopaedic Society of North America.
Dr Weinert directs the program for treatment of children with clubfoot, and also the musculoskeletal tumor program at Children's [hospital of Orange Co. His clinical and research interests include bone cysts and benign tumors, clubfoot, and hip reconstruction.
Dr. Weinert is an accomplished amateur musician. He plays many instruments, and enjoys customizing the treatment of orthopaedic injuries to the special needs of performers.
Dr. Weinert also has a vast experience in the treatment of children with hip dysplasia and other congenital deformities, gait abnormalities, neuromuscular problems, and musculoskeletal injuries. He has trained in and performs the Ponseti method of clubfoot management.
In addition to the main offices in Orange and Mission Viejo, Dr. Weinert also sees patients at a satellite office in Irvine.